To celebrate UN70 El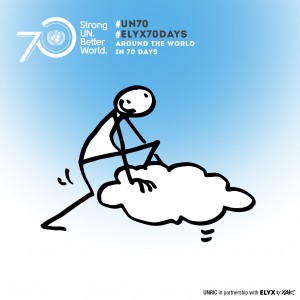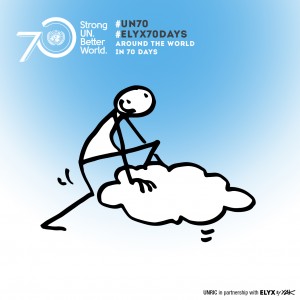 yx, the UN's first digital ambassador, created by the renowned French artist Yak travelled the world in 70 days (www.elyx70days.org) to shed light on the work of the United Nations in the field and to meet UN colleagues around the globe.
 After visiting over a hundred UN missions and offices, Elyx arrived in New York on UN Day to join UN70 celebrations at Headquarters. Elyx's journey began on August 15th in France and spanned five continents and seventy countries.
All of Elyx's adventures have been documented and were followed closely by tens of thousands of people on various social media channels using #UN70.
Elyx's Around the World from United Nations on Vimeo.
Follow Elyx's journey on: