Backpack filled with maps and thousands of smiles to distribute around the world, Elyx is setting off on a 70 day world tour on 15 August. To celebrate the 70th anniversary of the organisation, the UN digital ambassador will embark on a journey to meet a wide variety of people and places on five continents. UN staff and volunteers will be Elyx's guide and will introduce you to their daily work.
Elyx is starting this journey in France, where, in 2011, the French artist Yacine Ait Kaci, "Yak" first created Elyx. France is a founding member of the United Nations as Elyx discovered, and a permanent member of the Security Council.
Paris, also known as the Ville-Lumière (city of lights), is well-known for the Eiffel Tower as well as other famous monuments, but Elyx also learned that the "Palais de Chaillot"  hosted the UN General Assembly twice before moving to New York in 1951.  In 1948, the Palais Chaillot was also host to the adoption of the Universal Declaration of Human Rights.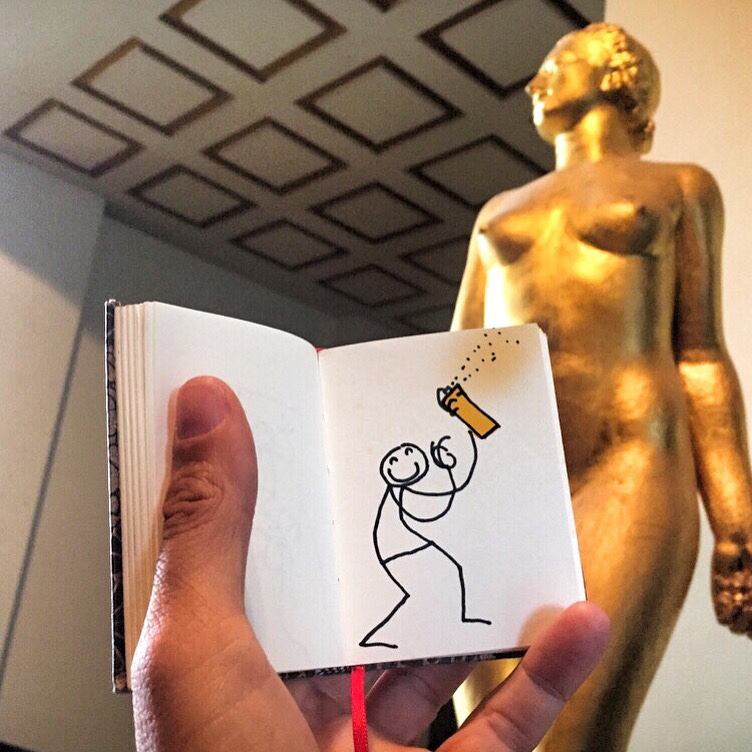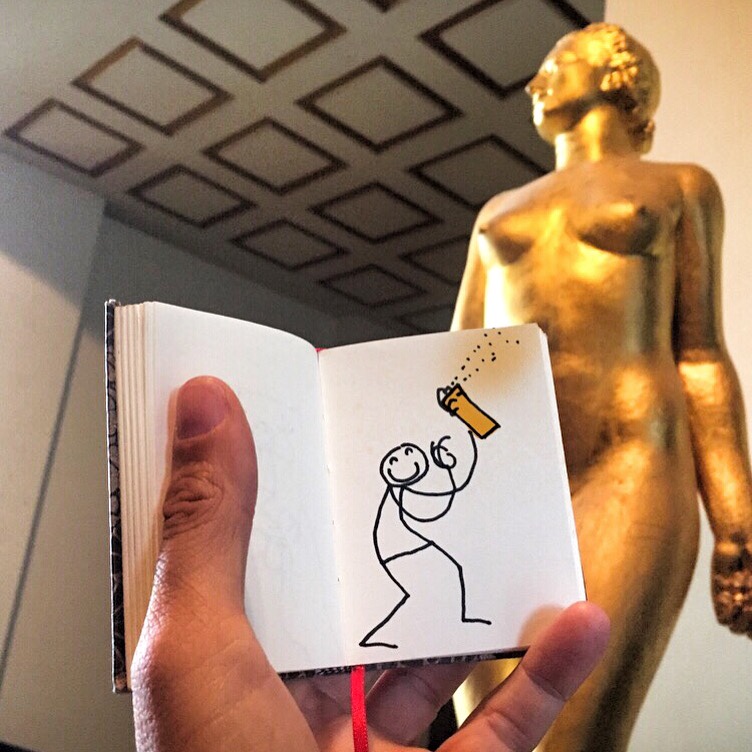 Inside the Palais de Chaillot, host of two sessions of the General Assembly of the UN (1948 and 1950) and Headquarters of the UN for a few months in 1948 (Photo: Yak)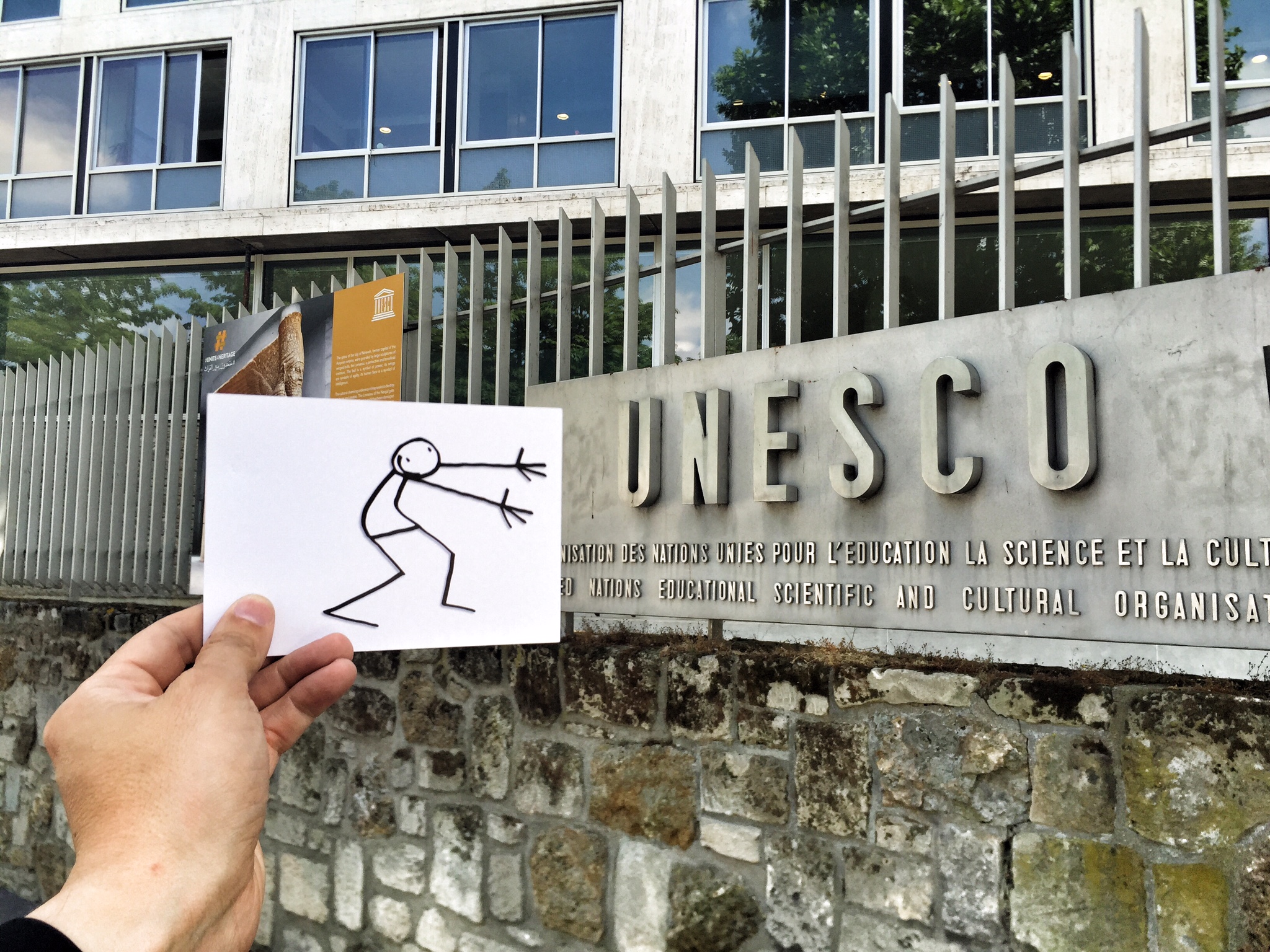 Whilst in Paris, Elyx paid a visit to UNESCO Headquarters, the UN agency for education, science and culture. (Photo: Yak)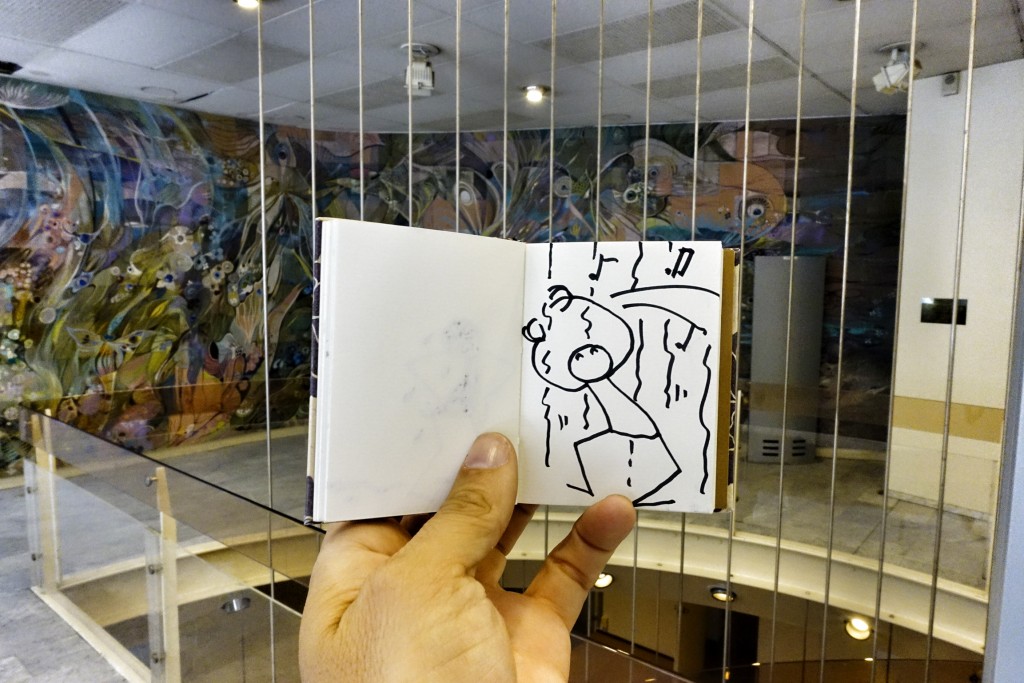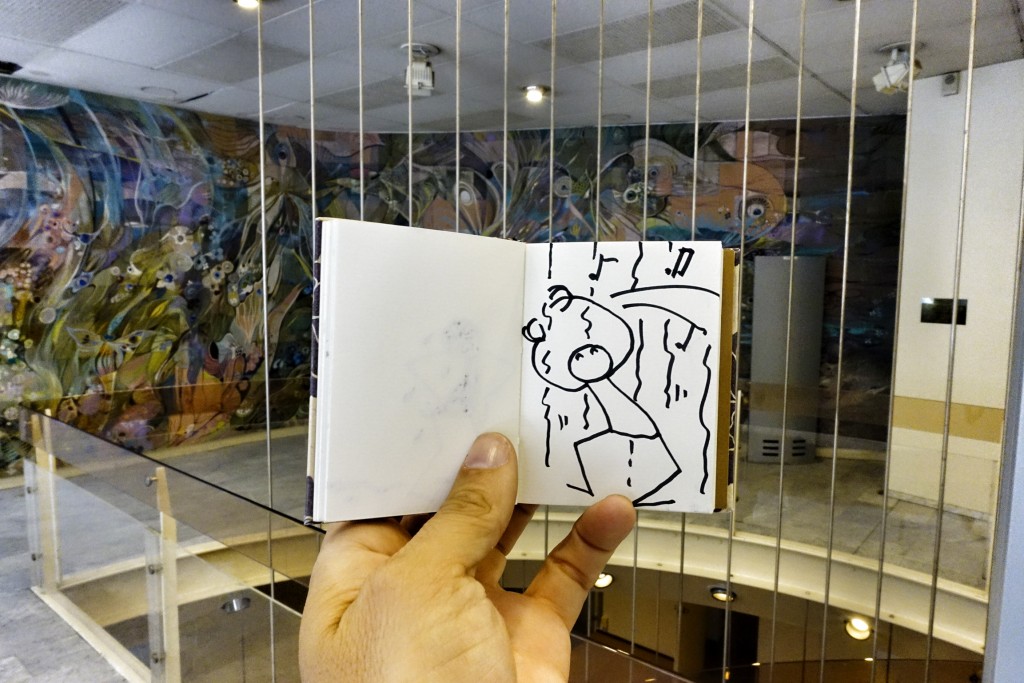 Elyx playing in front of the work of Liudmila MESHKOVA inside the Unesco Building.(Photo: Yak) 
Like Elyx, France is dedicated to the fight against climate change. Paris will host the COP21, the UN Climate change conference at the end of November.
French is one of the six UN official languages. France is the fourth highest contributor to the UN General Budget and third highest contributor to the peacekeeping budget.

To prepare for the next destination, Chile, Elyx decided to exercise a bit and went hiking on Mont Blanc.(Photo: Yak) 
Read the full article in French

Learn more about France at the United Nations
French mission to the UN in New York
French mission to the UN in Geneva
UNRIC French Page
UNESCO
More Photos from Elyx's 70 Day Journey (Full Flickr Gallery)

Share on